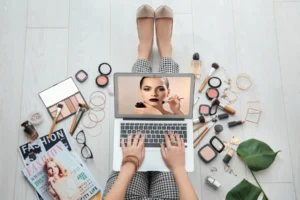 As a salon owner, you're constantly looking for ways to improve your business and increase profits. Whether it's offering new services, improving customer experience, or streamlining operations, there's always room for growth. One way to unlock your salon's potential is by leveraging software solutions specifically designed for the beauty industry. In this article, we'll explore the ultimate software guide for salons and how it can help you take your business to the next level.
Unlock Your Salon's Potential with Software
Salon software can help you manage every aspect of your business, from scheduling appointments to tracking inventory to processing payments. By automating these processes, you can save time, reduce errors, and increase efficiency. Plus, many salon software solutions offer additional features such as marketing tools, loyalty programs, and analytics to help you grow your customer base and improve profitability.
One key benefit of salon software is the ability to offer online booking. With an online booking system, clients can easily schedule appointments at any time of day, without having to call or email the salon. This not only improves the customer experience but can also increase revenue by filling empty appointment slots and reducing no-shows.
Discover the Ultimate Guide to Salon Software
Choosing the right salon software can be overwhelming, with so many options available on the market. That's why we've put together the ultimate guide to salon software. This comprehensive resource covers everything you need to know to select the best software for your salon, including:
Types of salon software: From appointment scheduling to inventory management, there are many different types of salon software available. We'll help you understand the pros and cons of each and determine which solutions are right for your salon.
Features to look for: Not all salon software is created equal. We'll walk you through the must-have features for a salon software solution and how to evaluate different vendors.
Implementation and training: Once you've selected a salon software solution, it's important to ensure a smooth implementation and training process. We'll provide tips and best practices for getting your team up to speed and maximizing the benefits of your new software.
With the ultimate guide to salon software, you'll be equipped with the knowledge and tools you need to take your salon to the next level.
In today's fast-paced world, salon owners need to stay ahead of the curve to remain competitive. By leveraging salon software solutions, you can unlock your salon's full potential and provide the best possible experience for your clients. Whether you're just starting out or looking to improve your existing operations, the ultimate guide to salon software can help you take your business to the next level.
Are you looking for the perfect management software ? Look no further! We've got the tips and tricks to help you choose the best one for your business. With so many options out there, it can be overwhelming, but with our guidance, you'll find the perfect management software   (Leo SPA & Salon Management System).