Welcome to Leo Innovate; SPA & Salon Solutions
Built By Salon Owners, For Salon Owners
SPA & Salon owners all over the world were asked what they love most about our Platform , and here's what they had to say!
What Our Happy Client Say
"Leo is so user-friendly. It barely took me a day to learn how to use it, and I'm the most non-tech savvy person you'll know,"
"They keep upgrading it, and it only gets better. As a long-time user, I'm more than satisfied with their Platform and have recommended it to all my friends from the industry."
"I'd tested four other companies before finally landing on Leo, and it's been the best decision by far. Their Platform is extremely smooth running and never lets us miss out on appointments or client details."
"Leo's customer service is beyond amazing! They've also paid great attention to detail with their Platform so that the little things are taken care of."
"It's the little things about Leo that I love. The automated birthday wishes they send out to clients, the appointment reminders. It makes for a wonderful experience for our clients and us."

The latest version of the LEO SPA & Salon Management System will get your business running hassle-free
Developed after a great deal of research, the latest edition is power-packed with friendly features that will make running your spa or salon 10x easier.
YOU MIGHT JUST BE NEEDING OUR INNOVATIVE SALON MANAGEMENT PLATFORM
DOES YOUR SALON HAVE MORE THAN ONE LOCATION?
DO YOU STRUGGLE WITH MANAGING EMPLOYEES, APPOINTMENTS AND CASH FLOW?
We're modern, we're innovative, and we prioritize customer service.
Ever since we launched in 2018, clients who've trusted us have been nothing less than satisfied. This is why today, we're emerging as one of the leading giants in the spa & salon software industry.
Leo SPA & Salon Management System is carefully curated by our master technologists, who've based it on detailed research of client's requirements and needs. We didn't just jump into the creative process but rather spent months identifying clients' needs and demands and then came up with our Platform solution.
Realtime Dashboard (KPIs)
Welcome to the complete vision dashboard, where you get an all-encompassing view of your business's data that will have you jumping for joy! 
With just one login, you'll gain critical insights into every aspect of your business operations, allowing you to remotely monitor all business activities and access statistical data on client and payment history.
Get ready to be blown away by the ultimate spa & salon Management system that takes the hassle out of keeping track of all your Business's data.
Sign up today and experience the insights of your business!

Enhanced Customer Experience
Looking to revolutionize your spa or salon? Look no further than Leo spa & salon Management system! Our top priority is putting customers first, so you can create an unforgettable experience for every client who walks through your doors. With our state-of-the-art visit logs and point tracking system, you'll have everything you need to keep your clients coming back for more.
At Leo Spa & Salon Management System, we're all about building a community of loyal clients who feel like family. 
With our innovative approach, you'll be able to create a business experience like no other, where clients keep coming back for more and your business flourishes. 
So what are you waiting for? Sign up today and get ready to transform your salon business!
Looking for a simpler way to manage your spa or salon employees? Look no further than Leo SPA & Salon Management System! Our cutting-edge software makes adding and modifying employee information a breeze, with just a few clicks.
With our system, you can easily assign different functions to each employee, and monitor their access to your system. Whether you need to add a new stylist or update the contact details of your receptionist, our platform simplifies the process and lets you focus on what matters most – running your buisness.
Say goodbye to tedious employee management and hello to effortless, streamlined administration.
Sign up today and experience the future of spa & salon management!
Running a spa or salon in multiple locations can be a challenging and demanding task, but with Leo SPA & Salon Management System, you can take your business to the next level!
Our cutting-edge Platform streamlines the process of managing your services, so you can cater to each client's individual needs, no matter which location they visit. You can make changes to services instantly, whether it's due to new COVID-19 guidelines or general spa & salon policies, with just a few clicks.
Say goodbye to the stress of managing multiple spa or salon locations and hello to a more efficient.
Sign up today and take the first step towards achieving your business goals!
Loyalty programs are the ultimate win-win for both businesses and customers! Not only do customers get rewarded for their repeat business and loyalty, but businesses also benefit from increased customer retention, repeat business, and higher revenue.
But the excitement doesn't stop there! With a smart loyalty program, you can gather valuable data about your customers' habits and preferences, allowing you to tailor your marketing and product offerings to meet their needs. 
So what are you waiting for? Sign up today with your loyalty program and watch your business soar to new heights!
Get ready for the ultimate booking experience with Leo SPA & Salon Management System! Say goodbye to the hassle of managing appointments across multiple locations and hello to a streamlined, efficient process.
With our intuitive scheduling system, you can book appointments with ease and avoid any confusion or double bookings. Plus, with the in-built checkout system, you can process credit card payments seamlessly without any extra effort.
So why wait? Sign up today and join the countless spa & salon owners who have already discovered the benefits of using Leo SPA & Salon Management System.
Take your business to new heights with Leo SPA & Salon Management System! Our platform offers a unique feature that allows you to assign custom commissions to each service, making it easier than ever to document employee salaries and client receipts.
This means you can incentivize your employees to perform at their best, all while streamlining your business operations. Say goodbye to the headache of managing employee salaries and receipts, and hello to a more efficient, rewarding approach with Leo SPA & Salon Management System.
Don't wait any longer to take your business to new heights! Sign up today and start experiencing the benefits for yourself.
The mobile app is designed to help customers stay connected with your businesses. 
The scheduling feature allows customers to easily book appointments at their convenience, and receive confirmation of their bookings. 
The reward points tracker helps customers keep track of their accumulated points and eligible rewards, motivating them to continue engaging with the business.
Customers can view their previous visits to the business, including the date, time, and service they received.
Additionally, the app provides access to coupons, which can help customers save money on their favorite services.
Sign up today and experience the future of spa & salon management!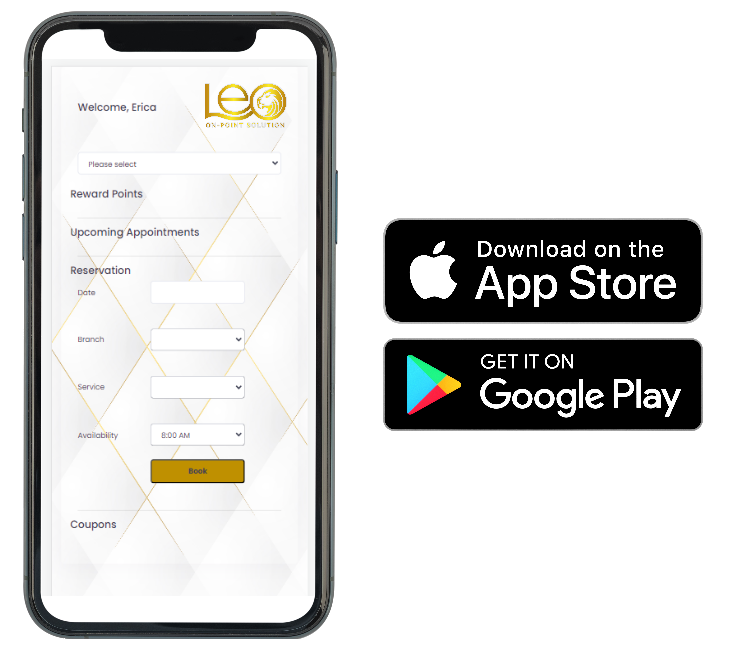 Are you tired of spending endless hours and dollars on marketing strategies that don't quite work? With Leo SPA & Salon Management System, you can now automate your marketing efforts and target the right customers effortlessly. 
From sending personalized birthday wishes to promotional offers, our smart marketing tools ensure that your clients never forget you. With real-time data and insights, you can now evaluate the effectiveness of your marketing strategies and make adjustments accordingly. 
Say goodbye to ineffective marketing and hello to a cost-effective, hassle-free approach to reaching your customers. 
Sign up today and take the first step towards achieving your business goals!
Online Payment Integration
Get ready to take your business to the next level with the convenience of online payment processing tools! With Stripe, PayPal, and Square's virtual terminals, you can now accept payments through a web interface and provide your customers with a smooth and hassle-free payment experience.
Stripe's virtual terminal offers not only the ability to accept payments via credit and debit cards, but also customizable receipts, the ability to issue refunds, and a dashboard for monitoring transaction data. Meanwhile, PayPal's virtual terminal simplifies the payment process for both you and your customers, ensuring that you receive payments with ease. And with Square's virtual terminal, accepting payments via credit and debit cards has never been simpler.
Sign up today and start accepting payments effortlessly!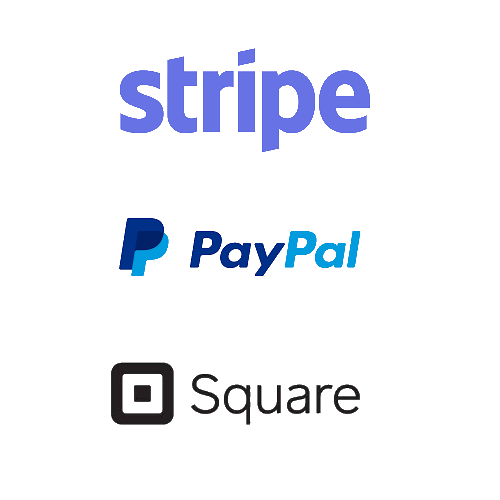 Are you tired of constantly running out of stock or overstocking your inventory? Look no further than the game-changing power of inventory management and reporting! 
This revolutionary process allows you to track and control inventory levels while providing valuable financial insights and data for improved forecasting and customer service. No more guessing if you have enough stock or wasting money on excess inventory. 
With inventory management and reporting, you can optimize your business operations, improve efficiency, and lower costs. 
Sign up today and Say goodbye to stock shortages and hello to happy customers with the help of this incredible tool!
Experience the ease and efficacy of Leo SPA & Salon Management System today.
It costs you nothing. And if you decide to proceed to renew your subscription, all your information will remain stored securely in your Leo SPA & Salon Management System so that you don't have to start from scratch.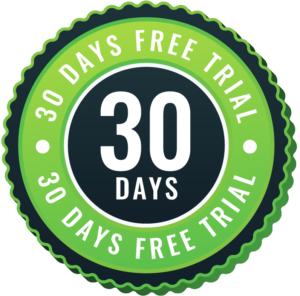 Assessment of existing methods and strategies is the only way you can improve in the future. Our Platform comes equipped with all the necessary tools to generate reports regarding all aspects of your salon's upkeep.
You can sit back while the following reports are automatically prepared for you:
Track your location-wise inflows and expenditures and treat every branch as a mini business in itself. We've also incorporated the information in the form of charts that are easy to read and quick to read. So that no matter where you are, you can stay updated with your business in just a few minutes.
The Leo SPA & Salon Management System was born out of a deep dedication to innovation and excellence in the spa & salon software industry. In 2018, a team of former professionals and talented software developers embarked on a years-long journey of research and development to create an all-in-one platform that would surpass all others in the genre. They conducted countless detailed interviews with spa & salon owners to truly understand their needs and challenges.
After four years of intensive research and development, the team unveiled the Leo SPA & Salon Management System, a comprehensive software that continues to be improved with each passing year. Its unparalleled functionality and ease of use have won the trust and loyalty of numerous clients who have recommended the platform to their friends and acquaintances. Today, Leo stands as a forerunner in the salon software industry, known for its commitment to quality and innovation.
Our Mission, Vision, and Values
As a company, we prioritize respect, resilience, and forever improvement. You'll always find us thoroughly engaged in improving our services to create a better user experience.
We wish to conquer the world, one country at a time so that all spa & salon owners can experience the ease, comfort and hassle-free experience of a well-functioning management system.
We're eager to assist you!
Whether you're interested to know more or would like to get a deal, our customer service representatives will guide you through.
Shoot us an email now , and we'll get back to you within 24 hours.