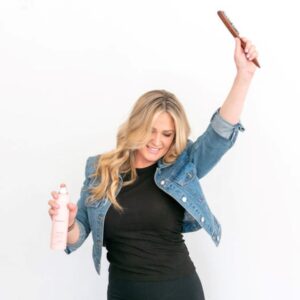 Are you a beauty enthusiast looking to turn your passion into a career? The beauty industry is booming, and now is the perfect time to launch your own beauty salon. With dedication and hard work, you can transform your passion into profit and create a successful business. Here are some steps to get you started on your journey to launching your own beauty salon.
It's Time to Shine: Launch Your Own Beauty Salon!
The first step to launching your own beauty salon is to research the industry and identify your target market. Take the time to learn about the local competition and identify gaps in the market that you can fill. Consider the location, services offered, and pricing of your competitors to develop a unique selling point for your salon.
Once you have identified your target market, you can start developing a business plan. This plan should include your salon's branding, services, pricing, marketing strategy, and financial projections. It will serve as a roadmap for your business and help you stay on track as you launch and grow your salon.
After developing your business plan, it's time to secure funding and find a location for your salon. You can approach potential investors or consider taking out a small business loan. When looking for a location, consider factors such as visibility, accessibility, and parking availability. Your salon's location can have a significant impact on the success of your business.
Transform Your Passion into Profit with These Steps
With your salon's location secured, it's time to start outfitting it with the necessary equipment and supplies. This may include styling stations, chairs, shampoo bowls, and other essential tools. You will also need to secure the necessary licenses and permits to operate your salon and hire staff if needed.
Once your salon is fully equipped and staffed, it's time to start marketing your business. Consider offering special promotions or partnering with local businesses to attract new clients. Utilize social media platforms to showcase your services and attract a following. Building a strong online presence can help you establish your salon as a go-to destination for beauty treatments.
As your salon grows, it's important to stay up-to-date with industry trends and continue to innovate. Attend trade shows and take continuing education courses to stay ahead of the curve. With passion, hard work, and dedication, you can build a successful beauty salon and turn your passion into profit.
Launching your own beauty salon can be a fulfilling and rewarding experience. With the right steps and mindset, you can turn your passion for beauty into a thriving business. Remember to stay focused, remain dedicated, and never stop learning. Your salon has the potential to shine and become a go-to destination for beauty treatments in your community. Here in Leo SPA & Salon Management System we care about your business and take it serious, Join us today!
Are you looking for the perfect management software ? Look no further! With so many options out there, it can be overwhelming, with Leo Management System for SPA & Salon, you will find all what you need, Try it Today!