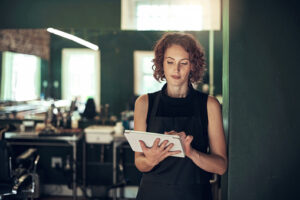 Running a salon is no easy feat. There are endless appointments to schedule, inventory to manage, and financial records to keep track of. Thankfully, salon software is available to help streamline these tasks and make running a salon more efficient. However, with so many options on the market, it can be tough to choose the best one for your needs. In this article, we'll go over what you need to know about salon software and provide you with five tips for selecting the perfect software (Leo Salon Software) for your salon.
Salon software: what you need to know
Salon software is designed to provide salon owners with a comprehensive solution for managing their businesses. Some of the key features that most salon software includes are appointment scheduling, inventory management, customer management, and financial reporting. These tools can help salon owners streamline their operations, increase productivity and efficiency, and provide better customer service.
In addition to these basic features, many salon software options also include additional tools, such as marketing and social media integrations, online booking, and loyalty programs. Depending on your needs, you may want to look for these more advanced features when selecting a salon software option.
When choosing a salon software, it's also essential to consider your budget, the size of your salon, and the level of support you'll receive from the software provider. Make sure to do your research and compare different options before making a final decision.
5 tips for choosing the perfect software (Leo Salon Software).
Determine your salon's needs: Before choosing a salon software, identify the specific needs of your salon. This will help you find a software option that matches your requirements and avoid paying for features you don't need.
Consider ease of use: A user-friendly software option is essential, especially if you're not tech-savvy.  Make sure to choose software that is intuitive and easy to navigate.
Look for cloud-based options: Cloud-based software is becoming increasingly popular because it allows you to access your salon data from anywhere, at any time. This can be especially useful if you have multiple locations or if you're on the go.
Check for customer support: When selecting salon software, make sure to choose a provider that offers reliable customer support. You'll want to be able to reach out to them quickly if any issues arise.
Read reviews: Finally, make sure to read reviews from other salon owners who have used the software you're considering. This will give you an idea of the software's strengths and weaknesses and help you make an informed decision.
By following these tips, you'll be well on your way to selecting the perfect salon software for your business. Remember: the right software can make all the difference in the world when it comes to streamlining your salon's operations and providing exceptional customer service.
Are you looking for the perfect management software ? Look no further! With so many options out there, it can be overwhelming, with Leo Management System for SPA & Salon, you will find all what you need, Try it Today!