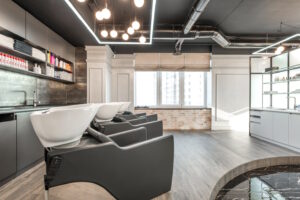 Studio rent or lease, Are you tired of the daily grind and looking for a way to pamper yourself? Look no further! Startup salons offer a way to Lease Your Way to Bliss and transform your life. Spa provides an escape from the stress of everyday life, giving you the opportunity to rejuvenate your body and mind.
Lease Your Way to Bliss: A Dream Come True!
Leasing your own space at a Startup Studio Salon Spa is easy and convenient. You can choose from a variety of leasing options that suit your needs, whether you want a private space or a shared area with other professionals. Most Startup spa is designed to provide a serene and relaxing environment that will help you focus on your work, and it provide all the necessary amenities to make your time here enjoyable.
Leasing your own space also comes with many benefits. You will have access to their state-of-the-art equipment, including massage tables, facial machines, and more. You will also be able to offer your clients a wide range of services, including hair styling, nail care, and skincare treatments.
Transform Your Life with Leasing Studio Salon Spa!
We believe that self-care is the key to a happy and fulfilling life. Leasing is designed to help you transform your life by providing a space where you can focus on your own well-being. Whether you're a seasoned professional or just starting out, Startup Studios is the perfect place to grow your business and achieve your goals.
They also offer a variety of classes and workshops to help you enhance your skills and stay up-to-date with the latest trends in the industry. You'll have the opportunity to network with other professionals in the field and learn from experienced instructors who are passionate about helping you succeed.
Lease Your Way to Bliss and transform your life today! this offers a unique opportunity to escape the daily grind and focus on your own well-being. With a variety of state-of-the-art facilities, experienced instructors, and supportive community of professionals, you can achieve your goals and live your best life. So why wait? Start contacting local startup SPA today and start your journey to bliss!
Are you looking for the perfect management software ? Look no further! With so many options out there, it can be overwhelming, with Leo Management System for SPA & Salon, you will find all what you need, Try it Today!