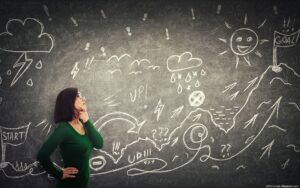 If you've ever dreamed of becoming a salon boss, the glamorous life can be both rewarding and challenging. Being a salon boss is more than just about being in charge of the salon; it's about managing people, setting goals, and achieving success. In this article, we will share tips and tricks to help you navigate the glamorous challenges of being a salon boss.
A Glamorous Road: Becoming a Salon Boss
Becoming a salon boss is the culmination of years of hard work, dedication, and passion for the beauty industry. Whether you started as a stylist or a receptionist, becoming a salon boss requires a combination of experience, training, and people skills. The first step to becoming a salon boss is to acquire a wide range of skills, including communication, marketing, and management. Furthermore, you need to be a good listener, a problem solver, and a team player.
Secondly, it's essential to build a network of contacts in the beauty industry, attend trade shows and events, and keep up with the latest trends and techniques. Being a salon boss means being a leader in your field, and that requires constant learning and self-improvement.
Finally, to become a successful salon boss, you need a solid business plan, a clear vision, and a dedicated team. You need to set goals, measure progress, and be flexible to adapt to changes in the market.
From Managing Stylists to Marketing: Tips for Success
As a salon boss, you'll be responsible for managing stylists, scheduling appointments, and handling customer complaints. However, being a salon boss also requires a keen eye for marketing and business development. Here are some tips for success:
Create a unique brand that reflects your salon's personality and values. A strong brand will attract clients and set you apart from the competition.
Invest in training and development for your team. A well-trained team will provide excellent service and build a loyal client base.
Use social media to promote your salon and build a community. Engage with your followers, offer promotions, and showcase your work.
Provide exceptional customer service. Make your clients feel welcome, listen to their needs, and exceed their expectations.
Finally, don't be afraid to take risks and try new things. The beauty industry is constantly evolving, and successful salon bosses are those who embrace change and innovation.
Being a salon boss is a glamorous and rewarding career, but it also comes with its challenges. By acquiring the right skills, building a network of contacts, and staying up-to-date with the latest trends and techniques, you can achieve success in this exciting industry. Remember to focus on your brand, invest in training and development, and provide exceptional customer service. With these tips, you'll be well on your way to becoming a successful salon boss.
Are you looking for the perfect management software ? Look no further! With so many options out there, it can be overwhelming, with Leo Management System for SPA & Salon, you will find all what you need, Try it Today!