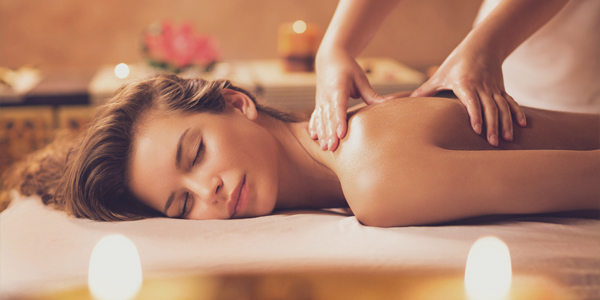 Running a spa can be an incredibly rewarding business venture. Helping clients relax, de-stress and feel rejuvenated is a wonderful feeling. However, like any business, there are certain tips and tricks to ensure your spa is a success. From marketing to customer service, here are some spa-lendid tips for a blissful business!
Soothe Your Way to Success: Spa Business Tips!
Offer Unique Services
One way to stand out from the competition is to offer unique spa services. This could be anything from a specialized massage technique to a signature facial. Make sure to research what services are popular in your area and consider introducing something that isn't already being offered. A unique approach can attract new clients and keep existing ones coming back for more.
Prioritize Customer Service
Excellent customer service is key to the success of any business, but it's especially important in the spa industry. Clients come to spas to relax and unwind, so it's essential to create a welcoming and calming environment. Train your staff to be friendly, attentive and accommodating. Small gestures like offering tea or water can go a long way in making clients feel pampered and cared for.
Invest in Marketing
In order to attract new clients and keep your business thriving, it's important to invest in marketing. This could include social media advertising, email newsletters, and print advertising. Make sure to showcase your unique services and highlight any specials or promotions. Word of mouth is also critical in the spa industry, so encourage happy clients to leave reviews and refer friends.
Relax Your Way to Riches: How to Run a Blissful Spa!
Create a Calming Environment
To create a truly blissful spa experience, it's important to pay attention to the details. From the lighting to the scents, every element should be carefully curated to create a calming and relaxing environment. Soft lighting, soothing music, and essential oils can all help clients unwind and feel at ease.
Train Your Staff
Your staff is the heart of your business, so it's important to train them well. Make sure they are knowledgeable about your services, and provide ongoing training to keep them up to date on the latest trends and techniques. Encourage them to build relationships with clients and go above and beyond to make their experience exceptional.
Focus on Quality
Finally, it's important to prioritize quality in every aspect of your business. From the products you use to the services you offer, everything should be of the highest quality. Investing in high-quality products and equipment can make a big difference in the overall experience for your clients. Make sure to continually evaluate your services and make improvements as necessary to ensure your spa is always providing the best possible experience.
Running a successful spa takes a lot of hard work and dedication, but with these tips, you can create a blissful business that your clients will love. By prioritizing customer service, investing in marketing, and focusing on quality, your spa is sure to thrive. So, go ahead and soothe your way to success!
Are you looking for the perfect management software ? Look no further! With so many options out there, it can be overwhelming, with Leo Management System for SPA & Salon, you will find all what you need, Try it Today!