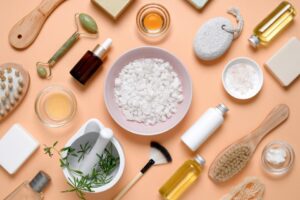 Are you in need of some serious pampering? Whether you're a busy professional, a stay-at-home parent, or just someone looking for a little self-care, spa products are a fantastic way to treat yourself. Not only do they help you relax and rejuvenate, but they can also help you look and feel your best. In this ultimate guide, we'll introduce you to some of the top spa products on the market today.
Pamper Yourself with the Best Spa Products!
When it comes to self-care, few things are as indulgent as a spa day. But if you don't have the time or budget for a day at the spa, don't worry – there are plenty of top-notch spa products that you can use at home. Here are a few of our favorites:
Bath bombs: These fizzy little spheres pack a punch of skin-loving ingredients like shea butter and essential oils. Drop one in your bath and let the aromatherapy work its magic.
Face masks: Whether you prefer a creamy clay mask or a sheet mask soaked in serum, there's a face mask out there for everyone. They're a great way to give your skin a quick pick-me-up and get that radiant glow.
Massage oils: If you're feeling tense and stressed, a good massage oil can help you relax and unwind. Look for ones that are infused with calming scents like lavender or chamomile.
Get Your Glow On with These Luxurious Picks!
If you're looking to up your self-care game, consider investing in some luxurious spa products that will leave you feeling pampered and indulged. Here are a few of our top picks:
Body scrubs: Exfoliating your skin is a great way to get rid of dead skin cells and reveal soft, smooth skin underneath. Look for scrubs that contain natural ingredients like sugar or coffee grounds.
Body butters: Moisturizing is key to keeping your skin looking healthy and radiant. Body butters are rich and nourishing, and they contain ingredients like shea butter and cocoa butter that will leave your skin feeling silky soft.
Candles: Nothing sets the mood for a relaxing spa day like a few candles. Look for ones that are scented with essential oils and made with natural ingredients.
With these top spa products in your arsenal, you'll be able to pamper yourself from head to toe. Whether you're looking to de-stress, rejuvenate your skin, or just indulge in a little self-care, there's a product out there for you.
So go ahead and treat yourself – you deserve it! With the right spa products, you can turn your bathroom into a luxurious oasis and give yourself the ultimate spa experience right at home. Happy spa-ing!
Are you looking for the perfect management software ? Look no further! With so many options out there, it can be overwhelming, with Leo Management System for SPA & Salon, you will find all what you need, Try it Today!